Cutting-edge private beauty salon in Fukuoka Prefecture "Salon de Mew" In Japan
Hello everyone, welcome to our website!
We are the state of the art private beauty salon "Salon de Mew" located in Fukuoka prefecture, Japan. 
Our owner who  is extremely passion about beauty care, will introduce you to our carefully selected techniques and equipment. 
1_ Made in Japan Medical Human Stem Cell Supernatant liquid

"Derma Shot"
The salon where  "Derma Shot" was first used in Fukuoka.
This treatment involves using a latest high-pressure jet machine to deliver a high-concentration and high-quality medical human stem cell supernatant liquid made in Japan, directly into the skin. 
It provides the same effects as injections but without the use of needles and with no downtime. The price is about 1/3 compared to other Medical Clinics. 
Unlike injections, this cutting-edge treatment has  No Needles, No Pain, No Down time.
It is extremely popular right now. 
Stem cells are cells capable of cell activation/rejuvenation , which is why they are also used in regenerative medicine.
【What is Stem Cell】
Our bodies are made up of about 60 trillion cells. 
These cells perform cell division for the purpose of maintaining the body's functions.
Some cells have a short lifespan, and others are lost due to injuries or illnesses…
Stem cells are cells that have the ability to generate and replenish the lost cells, serving as replacements. This is main job of "Stem cells"!
Utilizing this property, regenerative medicine aims to treat damaged tissues and dysfunctional organs by stimulating regeneration. 
This involves extracting one's own stem cells, culturing and increasing their numbers, and then reintroducing them into the original body.It is an advanced medical technology, and human stem cells are only approved for use in the medical field.
【What is Stem Cell Supernatant liquid】
It refers to the secretion produced during the culturing of stem cells, with the stem cells themselves removed.
Stem cell conditioned media contains various components such as "growth factors" (cytokines), amino acids, vitamins, and minerals that are expected to inhibit aging. While regenerative medical treatments such as stem cell transplantation are expensive and heavily regulated, treatments using stem cell conditioned media through intravenous drips or injections are more affordable compared to regenerative medicine. As a result, they are gaining popularity in both medical and beauty fields.
The culture and extraction methods significantly affects the efficacy and quality of stem cell supernatants.
The supernatant used in Mew is a high-quality extract obtained by cultivation experts from a government-certified safe laboratory.
Instantly freezing them at -80℃ (-112°F) to maintain its freshness. 
It is then delivered to the salon while still in its fresh state and thawed just before application.
Due to containing tens of times higher concentrations of cytokines and exosomes compared to other companies products, it effectively promotes cellular activity and provides immediate results right after the treatment.
【This is what you can expect from Derma shot】
It's going to work with many issues by helping: 
Lift up the face muscle
Skin lightening
Skin whitening
Neck stiffness, shoulder stiffness
Thinning hair
Due to the unique application technique, thoroughly researched to maximize effectiveness, you will feel the effects immediately.
Our salon,"Salon de Mew" provides a variety of medications tailored to each customer.
ASC Supernatant liquid(Adipose Stem Cell): Recommended for skin care.
CBSC Supernatant liquid(cord blood stem cell): Approximately 270 times more effective than ASC supernatant. The most highly recommended option by our president.
DPSC Supernatant liquid(dental pulp stem cell): Ideal for male AGA (Androgenetic Alopecia) and recommended for female skin whitening.
We will listen to your concerns and guide you to the most suitable treatment.
2_Jet Peel
Our salon is where "Jet Peel" was first used in Fukuoka.
Exclusive to TavTech, JetPeel jet pressure energy technology is a world-first breakthrough approach to trans-epidermal delivery that solves common and problematic issues in dermatological and aesthetic treatment. Based on technologies adapted from the aviation industry, JetPeel takes non-invasive yet effective skin treatments to new heights of excellence, in terms of clinical results and patient comfort.
The JetPeel jet pressure energy device generates pressurized air, which is accelerated in order to manipulate liquid into fine misty jet streams. These jet streams, travelling at a speed of over 200 m/s, are applied to the skin surface with the patented JetPeel handpiece, a wand-like instrument available in a range of sizes and configurations for specific treatments and conditions. As it travels over the skin, the handpiece generates continuous fine liquid jet streams that provide a lymphatic massage followed by exfoliation of the epidermal layer, and then gently stretch the skin surface for the infusion of specially suited liquid solutions. With no needles and without any pain, discomfort or skin breakage, the jet streams open up microchannels that provide a direct path to the deeper skin layers. Using the JetPeel device in conjunction with JetCare exclusive formulas designed to treat various skin issues, the jet streams contain nutritive micro-droplets that travel below the skin surface and act on the dermal layers to provide visible results and relief.
(https://jetpeel.com/jetpeel/)
【Effects and Benefits】
No needles, no pain, non-invasive

Fast transdermal delivery for instant results

No patient downtime

Clinically proven to treat a wide range of cosmetic and dermatological issues

Fast transdermal delivery for instant results
【Steps of treatment】
Lymphatic Drainage (lifts up face muscle)
↓
Skin Peeling (uses mandelic acid for removal of dirt and cuticle deep down to the pores) 
↓
Pure cleaning
↓
Put hyaluronic acid into your skin
You may choose to have the hyaluronic acid for your lip as option.
Just let us know what you want to do!
3_24k gold threading facial hair removal
In Fukuoka, This unique treatment is only avalable at salon de mew.
It involves using gold threads made of 24k gold to remove approximatly 60,000 facial hair.
These hairs can cause dullness and clog pores, leading to skin problems. 
The gold thread hair removal has become extremely popular as it can give you skin akin to a baby's.
Since facial hair regenerates daily and the treatment is gentle on the skin, it's possible to undergo the procedure every day. The recommended pace, however, is once every two weeks. Experience radiant and fresh new skin with this treatment!
4_photofacial
If you desire poreless and smooth beautiful skin, this is the recommended choice.
We use the highly advanced "power lite" machine, which is the only one in Japan and the USA with patented technology.
With just one shot, you'll experience the equivalent of ten sessions at other salons.
Check our SNS
Reservations can be made via DM on Instagram.
or LINE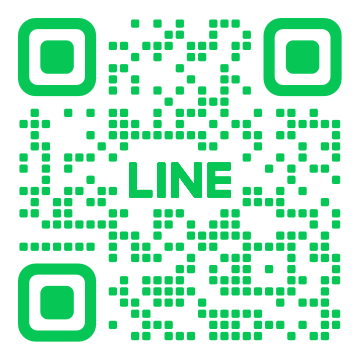 We can speak English, so don't worry.
Address